Activa Chrono Respiration
Clear your airways in no time. Soothes the respiratory tract and relieves dry and wet cough.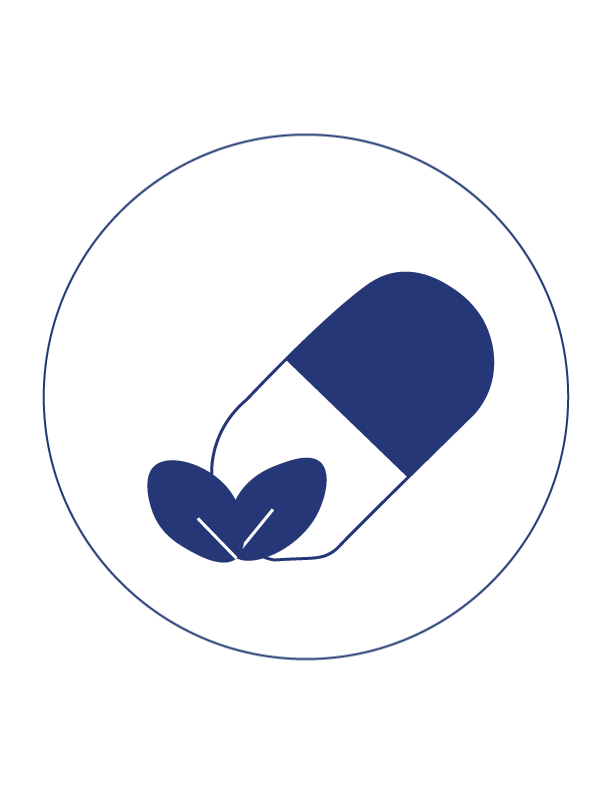 Synergy of active ingredients 100% natural
Activa Chrono Respiration contains no colorants or GMO's :
Eucalyptus provides a calming effect on the respiratory tract.
Marshmallow, has soothing virtues for the throat.

Bilberry,

contains antioxidants.

Hawthorn

, to promotes restful and calm nights thanks to its relaxing properties.
Suggested use
3 capsules the 1st day and continue with 2 capsules a day with a large glass of water outside of meals. The capsules can be opened before intake.

Blister strip containing 15 capsules.
Recommendations
To be consumed as part of a varied and balanced diet and a healthy lifestyle.

Keep out of the reach of children, protected from heat, humidity and light.

Not recommended for pregnant women.

Contains no colorants or GMOs. 

Do not exceed the recommended daily dose.

Consult your pharmacist for advice.
Ingredients
Marshmallow (Root) 4:1 37.5mg

Eucalyptus (Leaf) 4:1 37.5mg

Bilberry (Fruit) 4:1 37.5mg

Hawthorn (Fruit) 4:1 37.5mg

Other ingredients : Xylitol**, vegetal capsule (natural vegetal cellulose, water). 

Coating: shellac. **excessive consumption may cause laxative effects.
Chrono's range charter
The Chrono's range from Laboratoires Activa offers an ultra-fast targeted action on the targeted sphere.
Concentrated dosage for Chrono efficiency

A Chrono action: each ingredient, perfectly recognized by the body, is delivered more quickly to the core of our body to restore imbalances.

100% bioavailability for 100% absorption

Microgranules, a technological innovation, ensuring: gastroprotection, rapid passage through the intestine, controlled release of active ingredients with increased exchange surfaces.

100% natural active ingredients, titrated dry extracts.