Phytovitality
Activa Laboratories' dietary supplement complexes never fight a symptom, but are designed to stimulate and strengthen the body's natural self-regulation capacity, for it to regain its vitality.
The regulation is done by the organism itself and it provides a total biocompatibility which limits to the maximum possible adverse reactions and interaction between different treatments in progress.
Laboratoires Activa dietary supplement complexes are developed with the objective of self-regulating of the body, to create balance. Active ingredients therefore support natural mechanisms.
The advantage of phytovitality :
100% natural active ingredients

Controled self-regulation
Taking into account self-regulation
Activa Laboratories, have been specialized for many years in the field of « Phytonutrition ». We develop, formulate and produce new generation dietary supplements in France.
Development of our ranges with the constant concern to take into account bioavailability and biocompatibility of our nutritional supplements.

Study of the body's regulatory mechanisms in response to a disturbance in order to design dietary supplements that promote self-regulatory systems of a function rather than act against a disturbance. Thanks to this global approach, we support the body by using formulated and dosed complexes for better efficiency and fast action.

The high quality active ingredients we use are blended at physiological doses to respect the body's functioning and avoid side effects.
Actions and synergies of the components
Our expertise in the development of dietary complexes allows us to have a great mastery in the formulation and combination of natural active ingredients so that all act with the best synergy and confer maximum efficiency to our ranges.
By combining several substances in a particular way, we obtain a synergy of active ingredients that is not simply equal to the sum of each of their properties. Indeed, the interweaving of these elements makes it possible to obtain additional actions and another information at the level of the organism. We attach great importance to the development of our complexes, so that they are «Micro-nutritional», i.e. that they respect the general balance of the organism. Our different product ranges are formulated on the basis of:
Standardized titrated dry extracts of plants

Amino acids and levogyrous vitamins

First cold pressed vegetal oils
Research of innovative galenic forms
In order to optimize the bioavailability of our products, we use a patented technology, the controlled release microgranule, that enables:
To quickly release the active ingredients for a fast action or over a long period of time for multi-hour action

To protect sensitive active ingredients from gastric acidity

To mask tastes and smells

Reduce the number of daily doses – we also use osmotic tablets, vegetarian capsules, capsule with high assimilation.
Molecules and information
The quality of a molecule is assessed based on two factors: one structural, its chemical formula, and the other spatial, its physical properties giving it its particularity and its "language". A well-known example is the assimilation of vitamins C, chemical and natural. A molecule that, thanks to the multiple spatial configurations that it is able to take, will become the vector of different information. Each molecule has an action in relation to a target but at the same time gives information that is important to consider in a nutritional approach.
Our Certifications
Activa products comply with French and European regulations (compliant with European Directive 2002/46)

Compliant with FDA regulation
CFR21 (USA)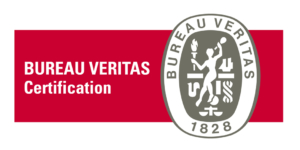 Compliant with ISO 9001/2015