Human Structure Glucidotonic
Activa Human Structure Glucidotonic
Preparation for physical performance? Discover the natural solution that will help you improve your performance. A targetted solution to support sugar metabolism.
Promotes sugar metabolism
Assists storage and release of sugars
Increases availability of glucose

during exercise

Helps control blood sugar levels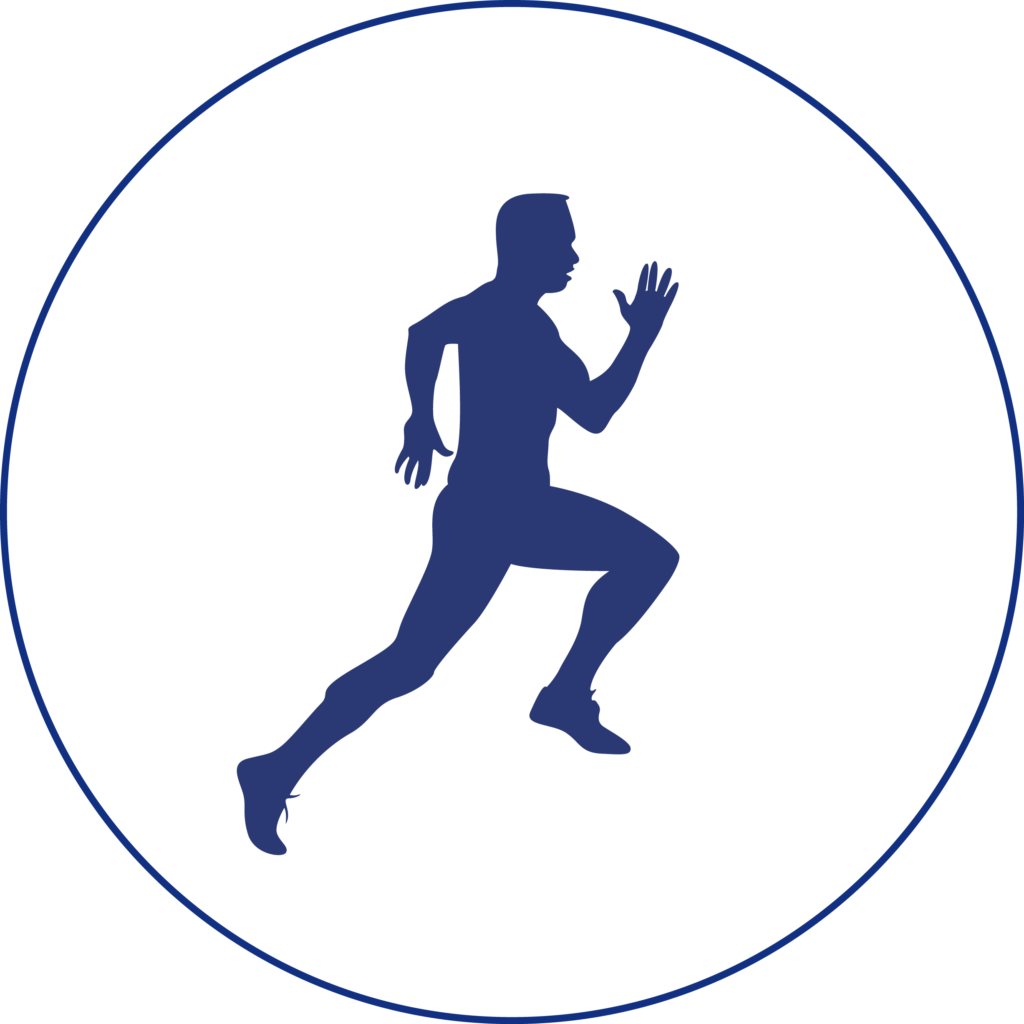 Synergy of 100% natural active ingredients
Human Structure Glucidotonic contains no colorants or GMO's:
A combination of natural componants: Grape seed, queen of the meadow, rhubard, bearberries, blueberries, goat's rue, viburnum and Amino acids (L-carnitin, L-tryptophan and L-histidin)
Glucidotonic helps in physical preparation for athletes, as part of practice.
Carbohydrates (sugars) are a source of energy for our body. They play an important role in the construction of organs and nerve cells. In excess, they become harmful, can cause malfunctions or be stored as fat. Recommended as a complement to a diet or in case of bad eating habits.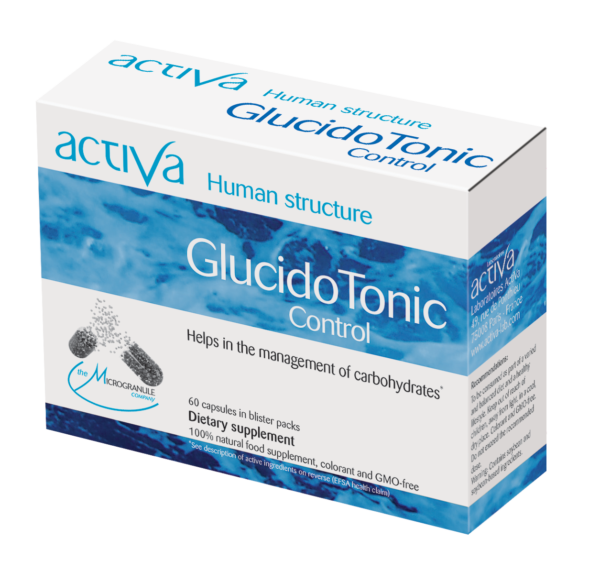 Suggested use
1 capsule in the morning and evening with a large glass of water outside of meals. The capsules can be opened before intake.

Blister strip containing 60 capsules.
Recommendations
To be consumed as part of a varied and balanced diet and a healthy lifestyle.

Keep out of the reach of children, away from heat, moisture, light.

Not recommended for people with allergies to salicylates, children under 12, and pregnant and lactating women.

Contains no colorants or GMOs.

Do not exceed the recommended daily dose.

Not recommended for prolonged use.

Consult your pharmacist for advice.
Ingredients
Galega officinalis (Flower) 4:1 – 13.75 mg

Grape vine seeds (Seed) 16-20:1 – 12.5 mg 

Meadowsweet (Flower) 8-10:1 – 12.5 mg 

Bearberry (Leaf) 4-5:1 – 10.42 mg 

Rhubarb (Root) 3.5 – 10.42 mg 

Bilberry (Leaf) 5:1 – 6.25 mg 

Wayfaring Tree (Plant) 4:1 – 6.25 mg 

Grapefruit (Fruit) 5.5:1 – 4.17 mg

Excipients: xylitol**,

vegetal capsule (natural vegetal cellulose, water).

Coating: shellac.

**excessive consumption may cause laxative effects
The PhytoVitality charter
Human structure is an exclusive range, thought and formulated with a new perception of nutritional complementation. 
Its concept is based on the global care of the human being, taking into account the complexity of the interactions between the different systems of its organism.

The Human Structure range is a natural solution to promote the balance of lipids, proteins, carbohydrates, the basic constituents of our body.