Activa Well Being Starter
In need of a boost ? The natural solution to support your natural defences and reduce fatigue. Rich in Acerola (vitamin C) it stimulates physical and intellectual functions. Camu Camu and Acerola, natural Vitamin C, contributing to a normal immunity, helping reduce fatigue and promoting the protection of cells against the oxidative stress.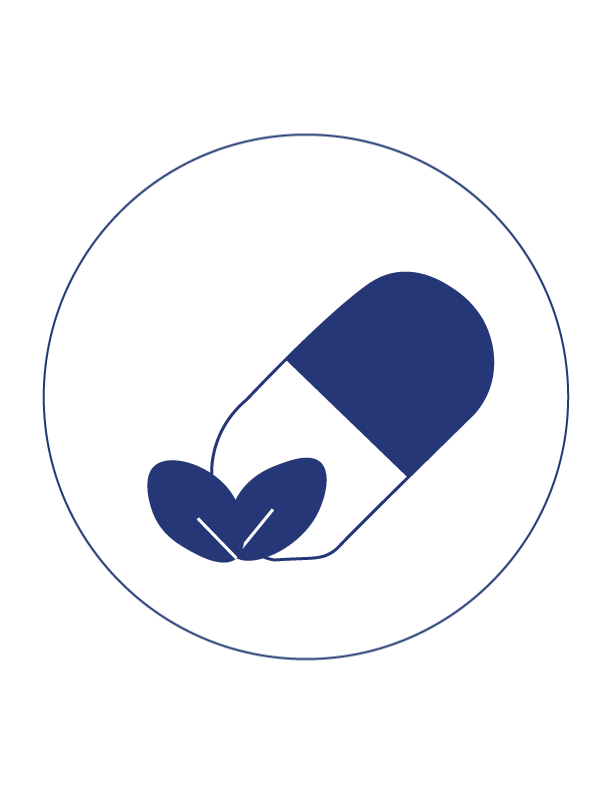 Synergy of 100% natural active ingredients
Activa Well Being Starter contains no colorants or GMO's :
Camu Camu is an exotic fruit offering a high concentration in bioavailable Vitamin C : 50 to 80 times more than orange or lemon. Vitamin C plays an influential role in the constitution of the bone tissue, skin, hair and nails, and is very important for the organism's immunity.
Our Camu Camu is associated with Acerola, a fruit also very rich in Vitamin C, allowing better concentration of the active ingredients for your body and for greater well-being.
Suggested use
2 capsules a day with a large glass of water.
To be taken preferably in the morning


Blister strip containing 45 capsules.
Recommendations
To be consumed as part of a varied and balanced diet and a healthy lifestyle.

Keep out of the reach of children, away from heat, moisture, light.

Contains no colorants or GMOs.

Do not exceed the recommended daily dose.

Consult your pharmacist for advice.
Ingredients
Camu-Camu (Myrclaia Paraensis) 50% Vitamin C 500 mg

Vitamin C 200 mg Acerola (Malpighia Glabra) 25% Vitamin C 200 mg

Excipients: xylitol**, vegetal capsule (natural vegetal cellulose, water).

**excessive consumption may cause laxative effects
The PhytoVitality's charter
Activa Well Being is a unique natural range based on the concept of PhytoVitality.
100% natural active ingredients, titrated dry extracts.

Sequential formulations for a synergistic action of the ingredients to restore a natural balance within the body.

100% bioavailability for 100% absorption 

Total biocompatibility: does not interfere with vital energy channels, delivers all the benefits of carefully-selected vitality-boosting natural ingredients where they are needed most and in the exact required quantities*

*These statements have not been evaluated by the Food and Drug Administration. This product is not intended to diagnose, treat, cure or prevent any disease.