Well Being Symbiotic Digest
Activa Well Being Symbiotic Digest
Need to improve your digestive comfort? Discover the natural solution, Well-Being Symbiotic Digest which is composed of 8.4 billion gastro-protected microbiota, 3 prebiotics, 3 plants: Melissa, Dandelion, Sage. An adapted answer to fight effectively against the digestive problems.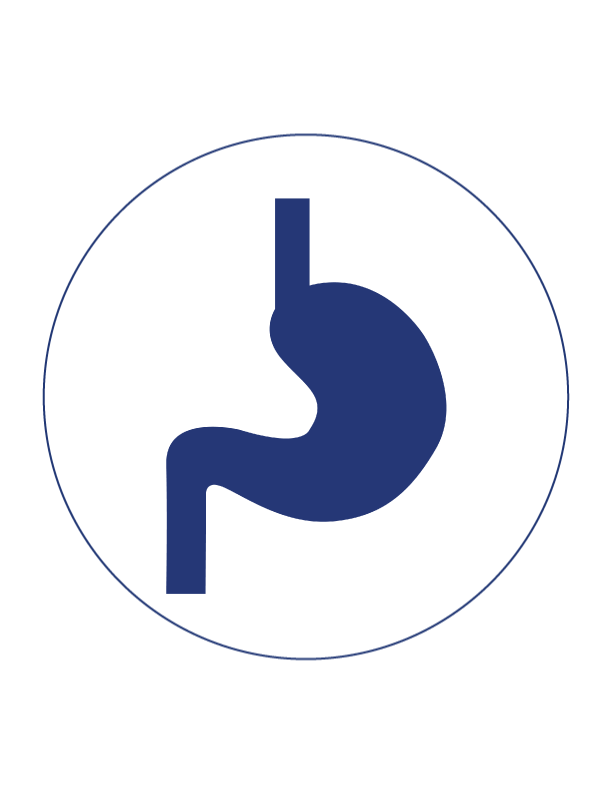 Synergy of 100% natural active ingredients
Well Being Symbiotic Digest is a complex of plants, microbiota and prebiotics, with no colorants or GMO's : 
Bifidobacterium longum, Bifobacterium infantis, Lactobacillus acidophillus and Lactobacillus rhamnosus are living micro-organisms.
Lemon balm, Dandelion and Sage are three plants traditionally recognizerd for their complementary actions on digestive disorders.
The synergy of these elements makes it a specific symbiotic to the digestive microbiota.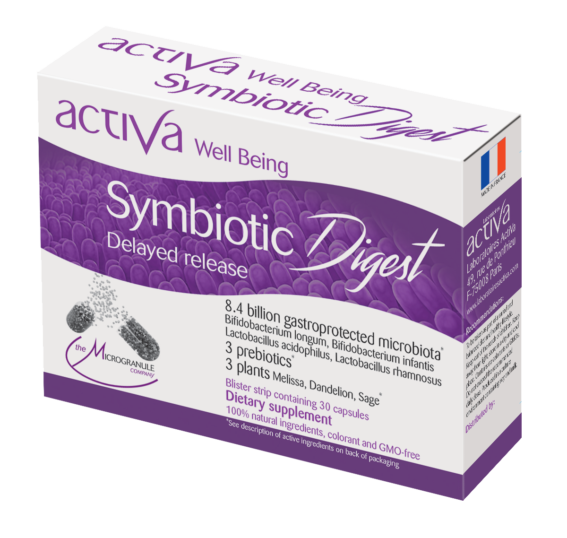 Suggested use
1 capsule per day with a large glass of water outside of meals. Can be taken punctually before or after a large meal. The capsules can be opened before intake.

 Blister strip containing 30 capsules.
Recommendations
To be consumed as part of a varied and balanced diet and a healthy lifestyle.

Keep out of the reach of children, protected from heat, humidity and light.

Contains no colorants or GMOs.

Do not exceed the recommended daily dose.

Consult your pharmacist for advice.

From a growing medium containing soy and milk.
Ingredients
Serving size for 1 capsule:
Fructo-oligo-saccharides 46.2 mg

Bifidobacterium longum 2.1 Mrds

Lactobacillus acidophilus 2.1 Mrds

Lactobacillus rhamnosus 2.1 Mrds

Bifidobacterium infantis 2.1 Mrds

Lemon balm (Melissa officinalis L.) 16.88 mg

Dandelion (Taraxacum officinale) 16.88 mg

Sage (Salvia officinalis) 11.25 mg

Bulking agent: Xylitol* – Vegetal capsule

*Excessive consumption may cause a laxative effect
The PhytoVitality's charter
Activa Well Being is a unique natural range based on the concept of PhytoVitality.
100% natural active ingredients, titrated dry extracts.

Sequential formulations for a synergistic action of the ingredients to restore a natural balance within the body.

100% bioavailability for 100% absorption 

Total biocompatibility: does not interfere with vital energy channels, delivers all the benefits of carefully-selected vitality-boosting natural ingredients where they are needed most and in the exact required quantities*

*These statements have not been evaluated by the Food and Drug Administration. This product is not intended to diagnose, treat, cure or prevent any disease.

Microgranules ensuring a gastro-protection, a fast passage in the intestine. A patented microgranule allowing the release of the active ingredients at the most appropriate place in the body.