Activa Well Being Symbiotic
Restore your gut flora balance. A natural solution that contributes to the balance of the microbiotat thanks to 12 billions gastro-protected probiotics and 3 prebiotics.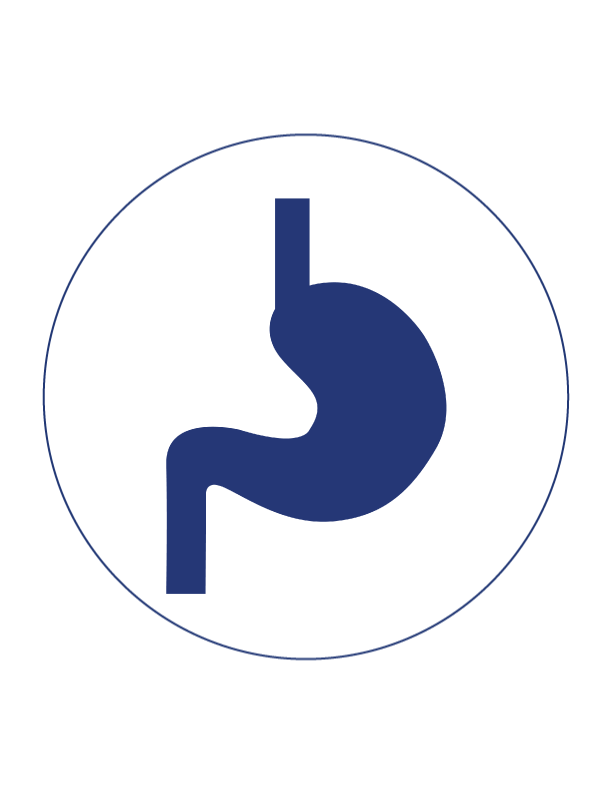 Synergy of 100% natural active ingredients
Activa Well Being Symbiotic contains no colorants or GMO's :
Synergy of 4 probiotic bacterial strains carefully selected for their safety and complementary action and 3 prebiotics that promote the development of probiotics. Synergy of 4 probiotics for better efficency
Bifidobacterium longum
Bifidobacterium infantis
Lactobacillus acidophilus
Lactobacillus rhamnosus
Synergy of 3 prebiotics :
Fructo-oligosaccharides

Xylitol

Ribose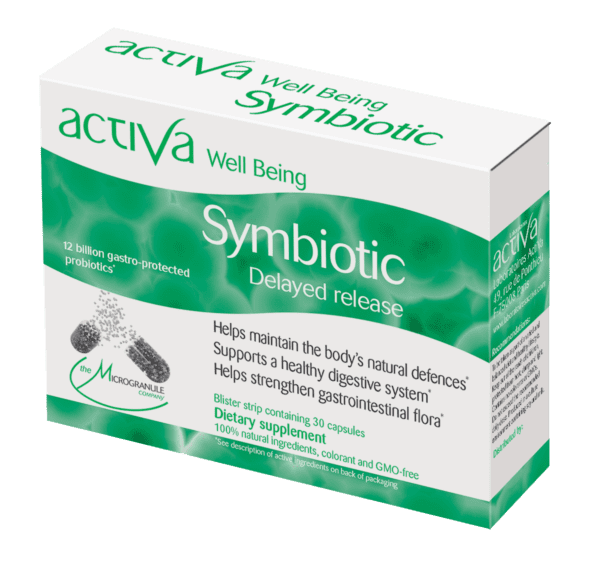 Suggested use
1 capsule a day, to be taken in the morning on an empty stomach with a large glass of water. The capsules can be opened before administration.

 Blister strip containing 30 capsules.
Recommendations
To be consumed as part of a varied and balanced diet and a healthy lifestyle.

Keep out of the reach of children, protected from heat, humidity and light.

From a growing medium containing soy and milk.

Contains no colorants or GMOs.

Do not exceed the recommended daily dose.

Consult your pharmacist for advice.
Ingredients
Serving size for 1 capsule:
Fructo-oligo-saccharides 66 mg

Bifidobacterium longum 3 Mrds

Bifidobacterium infantis 3 Mrds

Lactobacillus acidophilus 3 Mrds

Lactobacillus rhamnosus 3 Mrds

Excipients: xylitol**, vegetal capsule (natural vegetal cellulose, water).

Coating: shellac. **excessive consumption may cause laxative effects
The PhytoVitality's charter
Activa Well Being is a unique natural range based on the concept of PhytoVitality.
100% natural active ingredients, titrated dry extracts.

Sequential formulations for a synergistic action of the ingredients to restore a natural balance within the body.

100% bioavailability for 100% absorption 

Total biocompatibility: does not interfere with vital energy channels, delivers all the benefits of carefully-selected vitality-boosting natural ingredients where they are needed most and in the exact required quantities*

*These statements have not been evaluated by the Food and Drug Administration. This product is not intended to diagnose, treat, cure or prevent any disease.