Clinical Observation:
The Benefits of Activa Well Being Sleep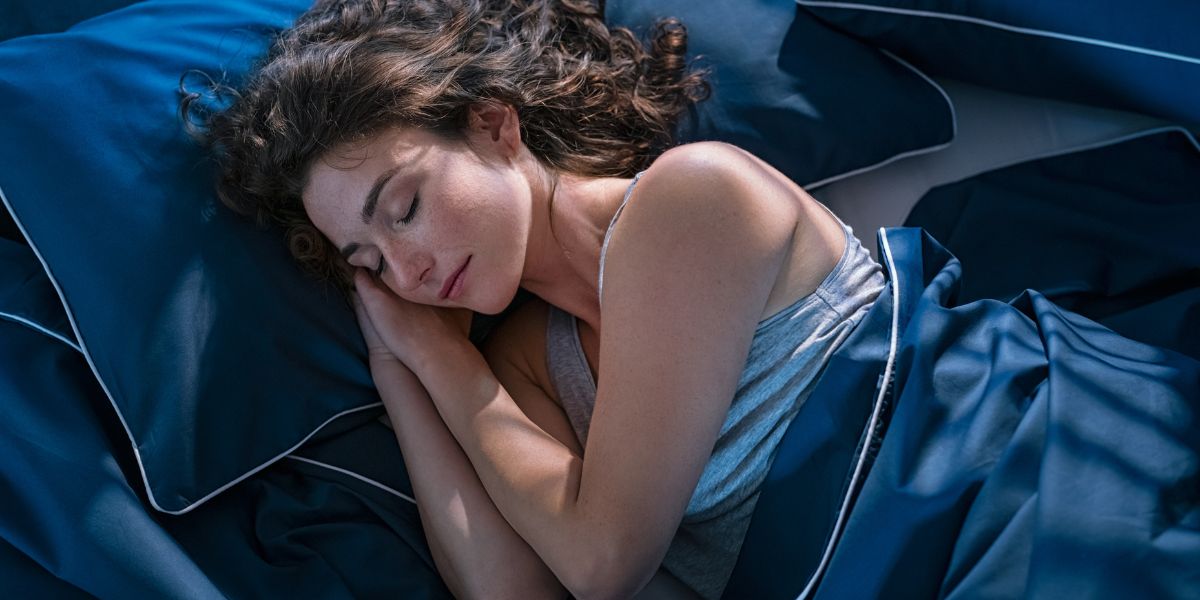 Introduction and Purpose of the Study
In the U.S. alone sleep disorders disrupt and disturb the overall quality of life of more than 70 million people. From children to seniors, anyone can be affected. In fact, most of those who have sleep disorders are completely unaware of it. Many of those who are aware never choose to seek the help that they need[1]. Due to advances in the science of Sleep Medicine, help can be found for those who suffer from "bad sleep". As indicated in "The International Classification of Sleep Disorders, Second Edition" documents, 81 sleep disorders have been officially classified. There are indeed many possible reasons for poor sleep.
The treatment depends on the reason for the issue. Implementing and following some basic sleep hygiene principles may help solve problems of physical or emotional discomfort[2]. When pain, illness, drugs, or stresses are the culprits, the cause must be treated. Sleep disorders, including sleep apneas, narcolepsy, primary insomnia, periodic limb movement disorder (PLMD), restless leg syndrome (RLS), and circadian rhythm sleep disorders, are also treatable.
There are numerous strategies and methods to cope with the physical or emotional discomfort of bad sleep, ranging from improved time and relationship management to daily life hygiene improvement (nutrition, exercise, sleep). The use of natural solutions, such as supplements with plant extracts, can bring some relief.
Laboratoires Activa intended to demonstrate the benefits of plant extracts on sleep.  Their supplement for sleep: Well Being Sleep, was evaluated during a clinical observation conducted in an open practice set up on 10 voluntary patients, to demonstrate the benefits of the supplement on sleep.
Methods
The patients were suffering from sleep disruptions for more than 3 months, and agreed to take 1 to 2 capsules of Activa Well Being Sleep daily for two months.
They were monitored during three months in total, with an assessment every 15 days to measure the outcome score and ensure compliance to the protocol.
Results
The observation not only showed an improvement in the total amount of hours asleep but it also showed a reduction in general fatigue during the day and a reduction of night awakenings:
Total Amount of Hours Slept
More than 75% of the patients treated with Well Being Sleep recover more than two hours of sleep per night (now reporting six and more hours of sleep) in less than 60 days.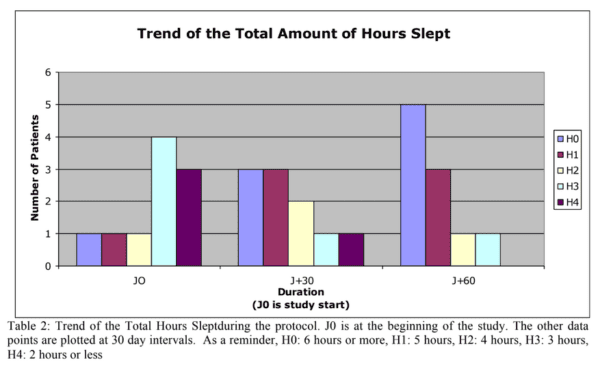 Frequency of Daytime Fatigue Sate
90% of the patients treated with Well Being Sleep will report the elimination of their daytime "sleepiness" in less than 60 days.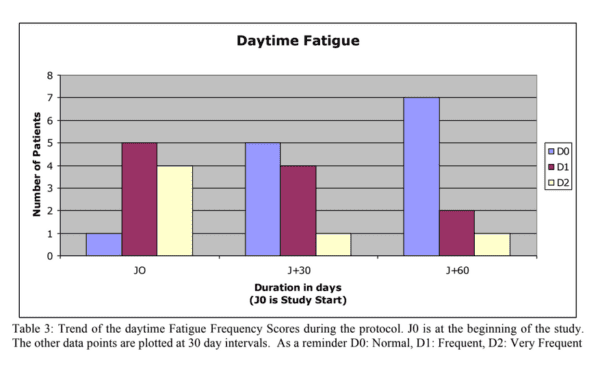 Night Awakenings
60% of patients reporting severe and frequent awakenings (four or more) have seen their condition improve.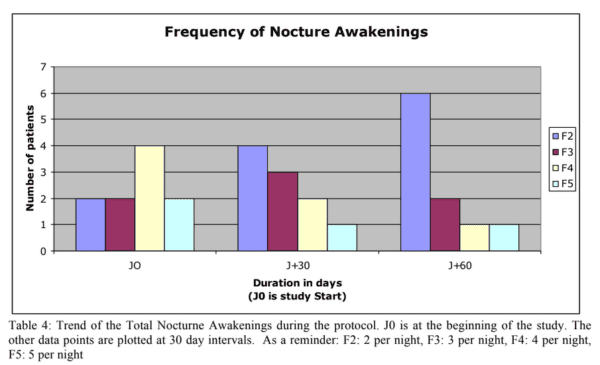 Conclusion
In less than 60 days, 60 to 75% of the patients complaining from severe Sleep Disorders such as four hours or less of sleep per night or more than four nocturnal awakenings, reported significant improvements, gaining three to four hours of sleep per night or reducing their nighttime awakenings by half. Improvements have been observed for more than half of the patients sampled in less than 30 days. This observation demonstrates the benefits of plant extracts on sleep.
Both the expertise of Laboratoires Activa in the product blend formulation and the use of the unique and innovative microgranule technology are accountable for the great results and benefits of Activa Well Being Sleep. The product offers a high bioavailability with gastro-protection of the active ingredients, but also biocompatibility for no side effects and controlled release to cover a period of 8 hours throughout the night.
Contact us to get more information on Activa Well Being Sleep and this observation
Sources:
[1] American Academy of Sleep. Sleep disorders : http://www.sleepeducation.com/Disorders.aspx
[2] Little, Nan (2007-01-01). "What Causes Sleep Difficulty?". Insight Journal. Retrieved on 2008-01-25.